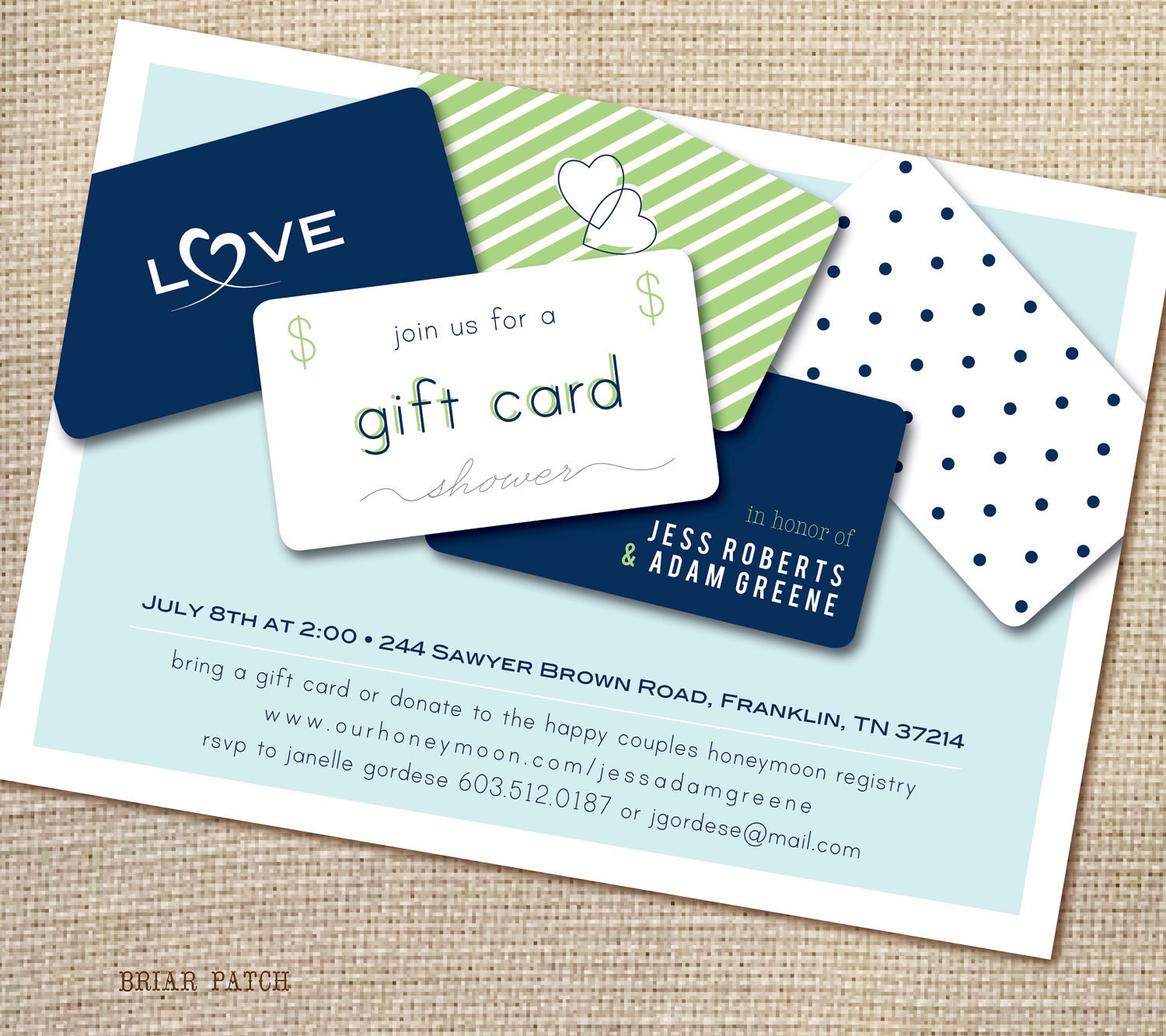 Invite from Briar Patch Designs, Etsy.com
Wedding gift giving
can be overwhelming. There are so many present-worthy occasions, from engagement parties to bridal showers to the big day itself! A dear friend of mine recently reached out with related dilemma: She was attending a gift card shower, and was unsure of the appropriate amount to include on the gift card.
Typically, bridal showers are the perfect opportunity to shop the wedding registry and choose an item that fits your budget. Gift cards can be tricky, but gift card showers are becoming more popular, particularly if the bride lives out of state (it's hard to carry pots and pans and KitchenAid mixers on a plane). If you're invited to a gift card shower, don't fret! There's still a way to stay within your budget and contribute to the bride and groom's future in a thoughtful way.
My advice is to choose an amount that would cover the cost of an item in the store. For example, if you are purchasing a Williams-Sonoma gift card, pick out an item in the store that you think the bride would like (perhaps a cookbook series, a knife set, etc.), and add enough value for her to purchase that item. In the card, you can even say "I saw the
Wusthof knife block set
and thought of you. You're such a great chef and a great chef needs great knives!". Obviously she can spend the gift card dollars on the item of her choice, but showcasing an item you've chosen is thoughtful and takes some of the focus away from the amount listed on the card.